Communication systems for LJU controllers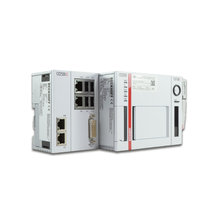 Plant management with bus systems
Additional information
Digitalization has also taken the management of automation plants to a new level. Today, the most complex plant layouts can be realized. Highly dynamic vehicles that can be assigned new destinations on the fly are distributed across widely ramified systems that keep the production process running across multiple levels in state-of-the-art factories.
We have developed a powerful, scalable, and proven technology through many installations in recent years. In the interaction of bidirectional communication between vehicles and controllers and the exchange of this data with the master control unit, even hundreds of vehicles can be easily managed.
Product data
iDM systems
Central management of all TCUs (track control units) and vehicles by the MCU (master control unit)
Management of the plant parameters by the MCU
Management of up to 1000 vehicles possible
Test of the plant function by virtual commissioning
Configuration, visualization and simulation of the plant functions by means of software (iDM-SyMa)
Fertige Funktionsbausteine für die Kommunikation zwischen SPS und MCU    
Bus master systems
Decentralized management of all vehicles by the bus master
Management of the plant parameters by the Dkz
Management of up to 1000 vehicles possible
Configuration of the system functions by means of software (DkzPara)
Downloads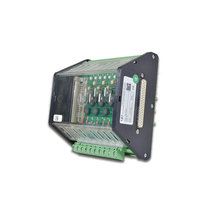 Plant management with PCM systems
Additional information
For decades, pulse code modulation has been a simple and effective method of transmitting signals and commands safely. The technology can be easily mastered even under the most adverse conditions since commands and messages are each transmitted via a standard loop line.
More than 25 years ago, we were already instrumental in establishing PCM technology in moving conveyor technology. Even today, this simple but effective technology can be used for certain applications.
Product data
PCM (Pulse-Code-Modulation)
already up to 190 commands can be generated with the central module
Implementation of medium complex applications possible
Half wave
3 commands available
for simplest applications
no special modules for signal management necessary